Why is Mitigating Risk for E911 Calling Compliance Necessary?
New federal laws require Compliance Officers to ensure their organization complies with three phases of compliance regulations that began in 2020 and took final effect on January 6th, 2022.
If your organization owns your phone system, or you are a service provider that installs or manages business phone systems, it is highly likely you will be affected by these new regulations. Click the download button below for a free PDF guide to learn how 9Line helps mitigate E911 calling risk for compliance officers.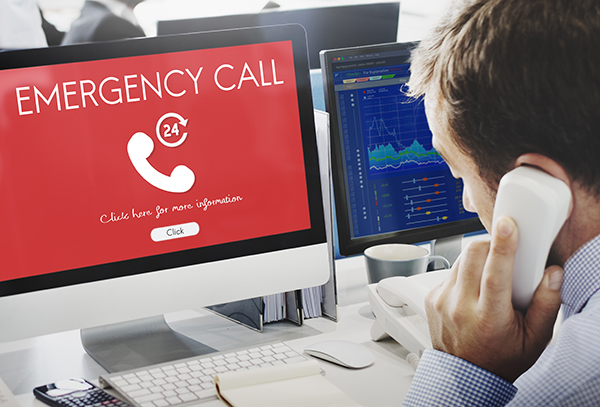 Kari's Law has three components and went into effect February 17, 2020.
First, your phone system must allow a user to dial 911 without any prefix or access codes.
Next, a notification must be sent when 911 is called, including information about the caller, where they are, and a phone number to reach the 911 caller. Notifications are typically sent to a security guard or receptionist within the facility who can assist first responders find the 911 caller in an emergency.
Last, a valid callback number (not the main company phone number) must be provided when 911 is called. If a disconnect occurs, this callback number is required to reconnect the 911 dispatcher with the caller.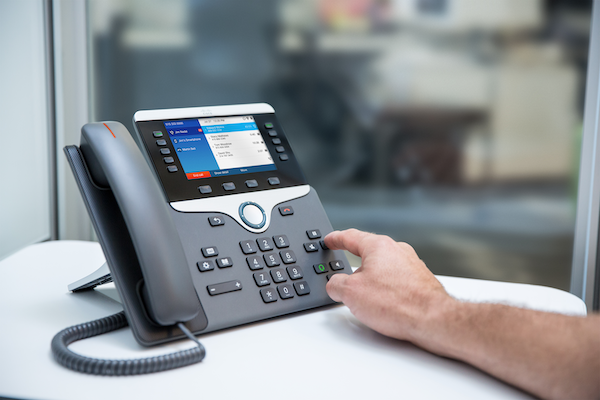 Ray Baum's Act requires a "dispatchable location" to be included when 911 is called. A dispatchable location begins with the building's street address plus additional information such as room number, floor number, and other relevant information to help first responders find the caller. 9Line inserts this additional information in real-time and displays this on the screen of the 911 dispatcher. This law took effect for on-premises phones on January 6, 2021.
Remote workers (work from home) were covered with dispatchable location information as well, on January 6, 2022.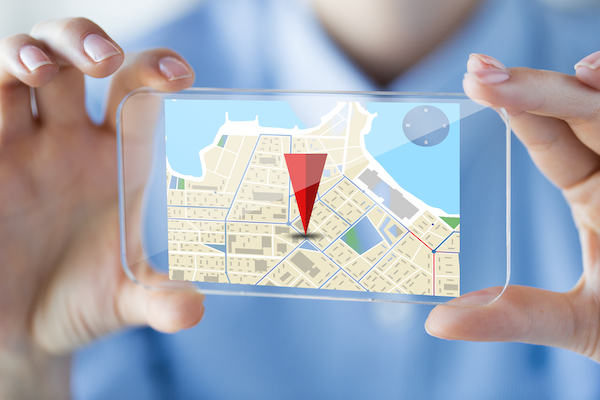 How 9Line Makes Achieving Compliance Easy
9Line offers native integration with Cisco phone systems, including Cisco Unified Communications Manager and Cisco Emergency Responder, to help your organization quickly comply with the laws.
With the 9Line platform, your team will utilize existing Cisco workflows for both in-person and remote workers.
By deploying 9line, your users will be covered with real-time, dynamic insertion of compliant & validated address information. In addition, you can easily support remote workers with self-provisioning of remote worker address information.
Interested in learning more? Register for 9Line's weekly webinar series!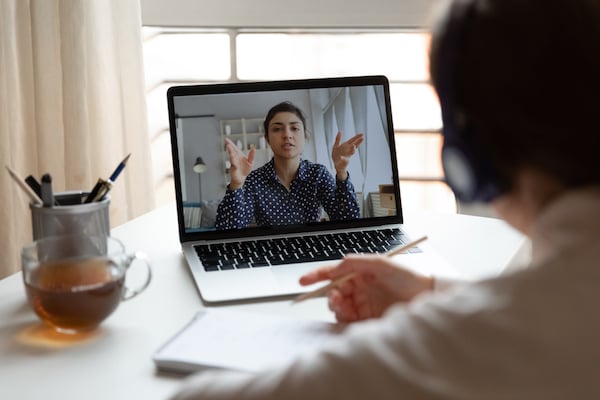 After entering your contact information, you will be presented with a download link to our free compliance guide. This guide will present detailed information on why 911 compliance is important and how 9Line can help your business achieve compliance!
Contact Us to Learn More and Download your Free PDF Guide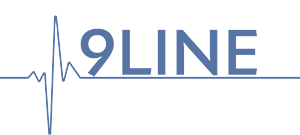 ---
---
COPYRIGHT 2020-2023. ALL PRODUCT AND COMPANY NAMES ARE ™ OR ® TRADEMARKS OF THEIR RESPECTIVE OWNERS. UNAUTHORIZED USE NOT PERMITTED.